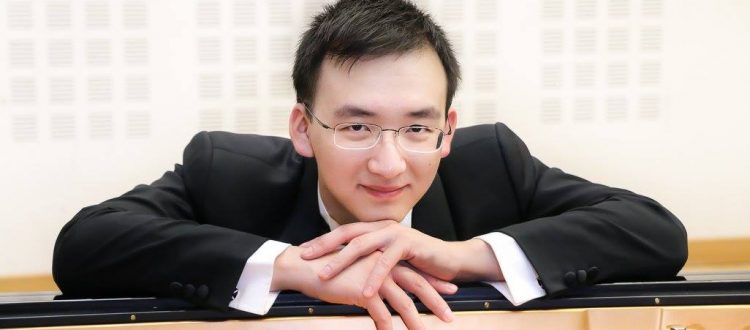 Old Wellensian Concert Soloist Inspires with Beethoven
Seasoned concerto soloist and Old Wellensian, Lee Jae Phang (OW 2012), had a performance premiered on YouTube last week as part of the Beethoven Piano Society of Europe's year long Beethoven 250th Anniversary Festival. The concert featured all 35 Beethoven piano sonatas, performed by 35 specially invited concert pianists. Lee Jae performed the Beethoven Sonata Op.22 in B flat (1799-1800).


He was originally booked to perform this at St. James's Piccadilly in London last Monday, but following the concert's cancellation was asked to pre-record the pieces by the chairman of the Society, Julian Jacobson, instead.


Below is Lee Jae's performance, 
which he hopes will give our pupils a sense of normality and comfort in these difficult times:




Lee Jae, one of the School's specialist pianists, and who also excelled academically, was taught by Wells Head of Keyboards, John Byrne and enjoyed numerous competition successes whilst at Wells. He was named the 'Most Outstanding Young Pianist of the Year' at the Mid-Somerset Competitive Festival in 2009 and also performed at the prestigious St. Martin-in-the-Fields after winning a prize at the 13th EPTA (U.K.) Piano Competition.


Lee Jae graduated from the Royal Northern College of Music in 2017 with a Master of Music in Performance (M.Mus) with Distinction. He was admitted, soon after, as a Fellow of the Royal Schools of Music (FRSM), also with Distinction, and has subsequently followed a successful and lauded career.


Lee Jae has also been a holder of the Guinness World Record, along with 15 others, for the largest number of people playing the same piano simultaneously!