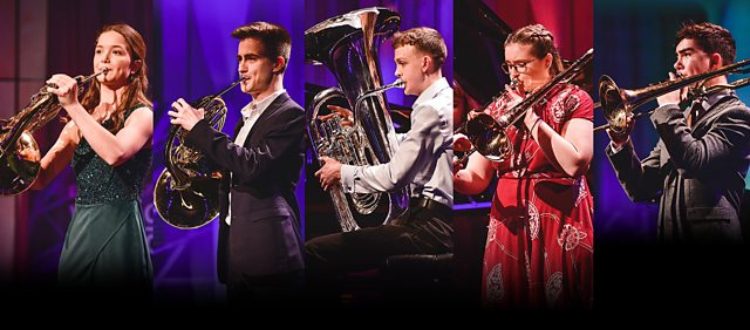 BBC Televise Brass Finals
This Sunday evening, 17th May, BBC4 will feature the third programme in the BBC Young Musician of the Year 2020 series, showcasing the Brass Final, in which Old Wellensian trombonist, Meggie Murphy, will perform as one of the five finalists.


Meggie, who left Wells last year to continue with her trombone studies at the Royal Academy of Music, will share the stage with another trombonist, a tuba player and two French horn players. The programme will include profiles of each of the competitors together with highlights of their performances.


Organist and conductor Anna Lapwood will present highlights of the Brass Final. Filmed at the Royal Welsh College of Music and Drama in Cardiff, Anna will be joined by one of the world's leading euphonium players, David Childs, to review each performance.


An expert panel of judges will be tasked with choosing a winner to represent the brass category in the semi-final. They are trombonist Peter Moore, winner of BBC Young Musician in 2008 when he was just 12 years old, Katy Woolley, principal horn with the Royal Concertgebouw Orchestra in Amsterdam, and chair of all the category final judging panels, Angela Dixon, chief executive of the award-winning performance venue, Saffron Hall.


Saxophonist and music evangelist Jess Gillam will also return with the next in her series of conversations. In this programme, she meets up with her fellow 2016 BBC Young Musician finalist, French horn player, Ben Goldscheider.


The complete brass final can be seen in full on BBC iPlayer, hosted by Josie d'Arby.


Tune in to BBC4 at 19.00 this Sunday to enjoy Meggie's performance!