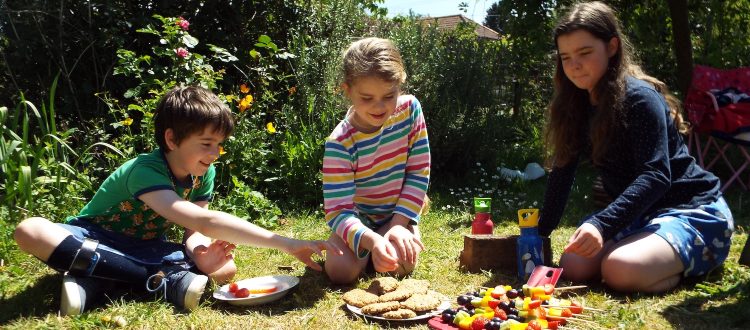 At the end of May, pupils in Year 4 traditionally enjoy an overnight camping trip, joined by their teachers, in a beautiful location in Priddy. This opportunity provides a wonderful experience for independence, learning basic survival skills, and enormous fun.


This year, far from missing out due to lockdown, Year 4 pupils have embraced the same challenges, with advice and support from their teachers, but in their own homes and gardens and the involvement of their families this time!


Over the last few days pupils have taken part in camping and outdoor related activities, similar to what they would have experienced at Priddy. These included making outdoor art, treasure scavenger hunting and cooking picnic camping lunches and suppers. Stuart Elks recorded a 'how to put up a tent' video for the group, and teachers linked the whole week's educational theme to Beatrix Potter, an inspiring role model with her love of the outdoors and extraordinary animal and nature stories.


During the week leading up to their camping adventure, pupils studied animals, wrote their own animal stories and designed miniature books ready for the big year-group google meet at 6pm on Thursday night.


The glorious weather ensured a wonderful experience as pupils spent the day in the sunshine, crafting wind catchers, decorating rocks and using flowers, grass, sticks, bark and stones to create arresting natural artwork. A whole range of tasty treats were baked for the adventurers to enjoy – including cheese straws and cookies, while many made marshmallow kebabs to toast over their camp fires and BBQs.


Excited pupils had the most wonderful night in their tents under the stars, despite some wind and rain, and enjoyed what was for many, a first outdoor adventure.
Many thanks to all the Year 4 families whose overwhelming support ensured an inspiring range of activities for the pupils to enjoy!


Click below to watch the tent instruction video: