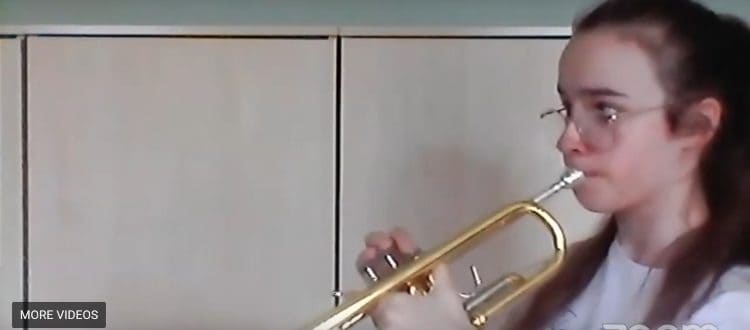 Brass musicians gave two fabulous virtual brass concerts on Friday afternoon: A 'Lockdown Lunchtime' concert and a 'Brass Teatime Treats' concert.


Performers, playing French horns, trombones, trumpets and tubas, ranged in age from 8 to 18, and took part from across the globe – from homes in Wells to London, Devon, Alderney and Hong Kong!

Congratulations to all those who performed, and many thanks to Ross Brown and Tim Walker for organising and providing the technical expertise to allow these to take place! 


The performances can be viewed here:


Lunchtime Concert
Teatime Concert:
Performances included:

Lockdown Lunchtime Concert:
Erin Davies – Bozza Badinage,
Freddie Falzon –
Bach – Cello Suite no 1 – Minuets 1 and 2,
Newton Hung – Duet for 2 Tubas – Walter Sear,
Alex Smith – William Lloyd-Webber Suite in F – 1st movement,
Ambrose Chiu – Lebedev Concerto in One Movement,
Amelia Lawson –
Krol – Laudation for unaccompanied horn,
Eliza Talman – Otto Ketting Intrada,
Imogen Moorsom – Luigi Cherubini Sonata no.2


Teatime Treats Concert:
Cole Craggs – Maurice Greene Trumpet Tune, Owen Fosbrook Rance – Starry Night,
Luca Wiseman – Indian Rondo, Hummel, Myron Ong – Situation Comedy,
Samuel Colegate – Air by Mozart, Ozzie Latta – Hot Pursuit by Robert Tamskill,
Daniel Fawden –
Mendelssohn – Nocturne from A MIdsummer Night's Dream, Tobin Collier – Hornpipe by Gordon Jacobs,
Hugh Latta – Junk Email Blues by Mark Nightingale, Daniel Whitehead – D
unhill – Cornucopia mvt no 1,
Joshua Knott – Bernstein Red White and Blues