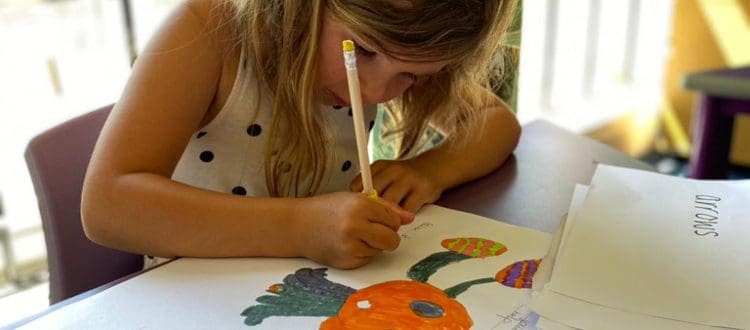 With some members of the Reception and Year 1 classes back in school this week, but others, as well as Nursery and Year 2 pupils still based at home, lessons for the Pre-Prep have continued in both the classroom and online.


This week's theme is
Beyond the Seven Seas
, providing all the children with an opportunity to learn about sea creatures, pirates and treasure maps! For those in school, the Pre-Prep building has turned into an Octopod, with small groups of children and staff within safe 'bubbles' to follow the new physical distancing rules.


The week's lessons began with readings from
The Octonauts Story
and
The Night Pirates
. Pupils were then encouraged to get creative with paints, pens, cardboard, glue and lego. A whole variety of wonderful sea life artwork has been produced, with foot octopus prints, montages of the sea bed and ocean waves, an ocean in an egg box, shark binoculars, models of sea monsters and octopod posters!


Some pupils have written stories about sea monsters, others have completed Pirate Maths sheets. Many have dressed up as pirates prepared to sail the seas with their handmade treasure maps and cutlasses at the ready!


Whether based at home or back in the Wells classroom, it is proving an exciting and creative week for our youngest pupils, with many more adventures to come!