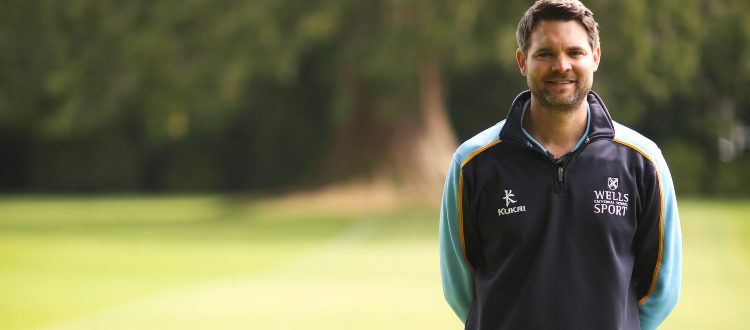 Tom Webley Clip Goes Viral
Wells Director of Sport and ECB Level 4 Coach, Tom Webley, has gained international recognition this week, as the result of a clip he tweeted with old footage of his first class cricket debut for Somerset, which has now garnered over 130,000 views.


Aged just 19, Tom faced the world-renowned fast bowler Shoaib Akhtar, at Durham County Ground, Chester-le-Street, and was caught first ball. Hardly surprising, when facing the fastest bowler ever recorded, at speeds of 100mph!


Tom's clip went viral and he has subsequently had requests for interviews and comments from across the cricketing world. Last night he was interviewed on BBC Radio Somerset by presenter Charlie Taylor, providing Tom with an opportunity to reminisce about playing Somerset Youth and then First Class Cricket as well as explaining his role at Wells Cathedral School.


Tom's plans for sport at Wells, the potential for the growth of Wells Cricket, with links to Somerset CCC and the aim of fostering relationships with other local schools, as well as his obvious appreciation and love of the School and the stunning Cedars Field Cricket Ground were inspiring!


We know that many of our pupils are extremely keen to return to cricket training and to work with such a motivating Director of Sport as soon as this is possible. Thanks Tom and good luck with the interviews in Lahore! 

Tom's clip can be viewed here: