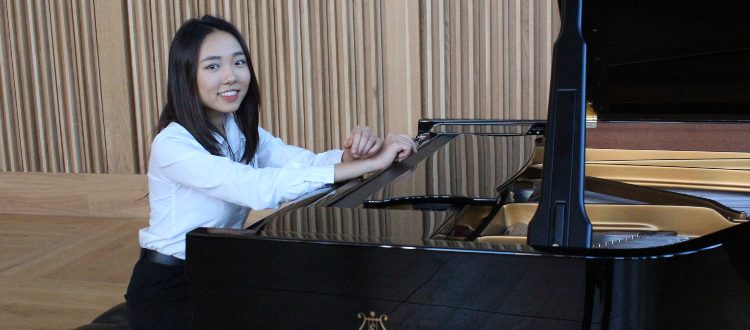 Wells Concerto Competition
On Saturday evening, seven of our exceptional musicians performed in the Final of the Concerto Auditions in Cedars Hall. The winning prize was the opportunity to perform their concerto with the School's Symphony Orchestra this academic year. The finalists were:


Stan Talman (Marimba), Elaina Charalambous (Clarinet), Nellie Whittam (Violin), Bridget Yee (Piano), Sejin Yoon (Piano), Luke Lane (Trumpet) and Vivian Kao (Violin)


Mr Dinis Sousa, an eminent conductor who was our independent adjudicator, has chosen Sejin as the winner of this year's Competition.


Mr Sousa commended the performers for the very high standard of playing and Wells Director of Music, Mark Stringer added, "
All of the participants should be rightly proud of what they have achieved. They were all wonderful ambassadors for themselves and also for the School.
"


Sejin will be playing the 2nd Piano Concerto in F Major, Op 102 by Dmitri Shostakovich for her performance with the School Symphony Orchestra later in the year.


Congratulations to all the musicians who auditioned so professionally, and in particular, congratulations to Sejin.