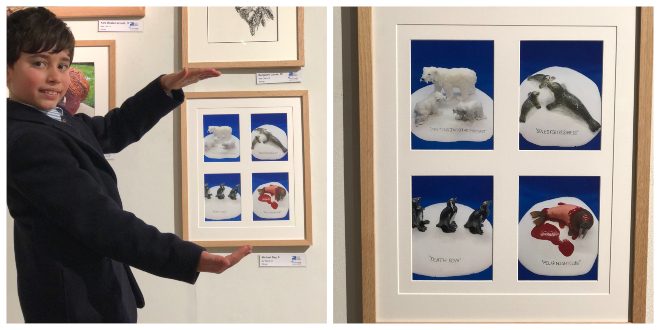 Wildlife Artists Exhibition Winner
Congratulations to Year 5 pupil Michael Dey, whose artwork 'Go Wild' has won the 8-12 year old category of the RSPB sponsored entry to the 57th Society of Wildlife Artists Natural Eye Exhibition.


The Natural Eye, the annual exhibition of the Society of Wildlife Artists, showcases the very best of fine art inspired by the natural world. Renowned for displaying a wide-ranging collection of exciting and thought-provoking work including sculpture, printmaking, painting and drawing, there will always be something to delight and inspire you.


Michael's work was exhibited in the prestigious Mall Galleries in London in October and November.