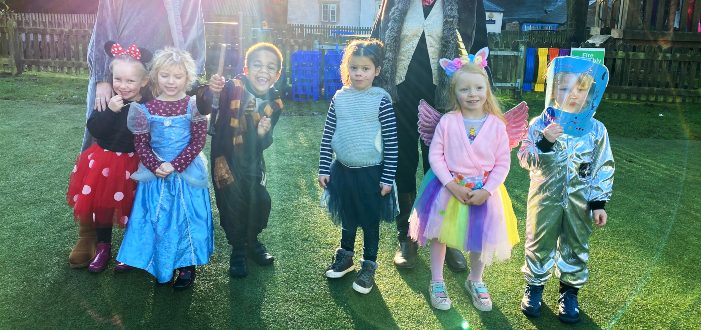 Pre-Prep Pupils Support Children in Need
Pre-Prep pupils were very keen to raise money for this year's Children in Need, which took place on Friday 13th November.


Year 2 pupils took charge, choosing the theme of 'film characters', creating their own video for the Pre-Prep Tapestry portal to make everyone aware of the plans, and asking everyone to dress up as their favourite character and to bring at least £1 as a donation.


On the day, pupils dressed creatively, with brilliant costumes of characters from Star Wars, Harry Potter, Disney and many more favourites! Pupils decorated Pudsey biscuits, some learned about coins and money, and many joined in with Joe Wick's PE lesson! Year 2 pupils counted the money during their Maths class and then donated £66.13 online during Assembly. With a further £20 subsequently added in, pupils have raised almost £90.


What a big difference such little people can make!