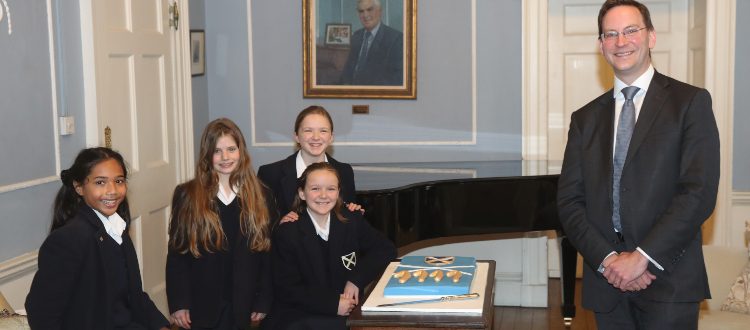 Wells celebrated its 1,111th Birthday on Monday, on St Andrew's Day, with a Wells Cathedral Service and celebratory St Andrew's Day cake.


Sixth formers attended Wells Cathedral for the Monday Morning Service, which was live streamed to the rest of the School community.


At morning break, pupils and staff enjoyed a heart slice of the cake; followed by a St Andrew's Day themed lunch arranged by Trevor and his team. The St Andrew's flag flew from the roof of Cedars to mark the occasion.


2020 is the School's 1,111th birthday, having been founded in 909. We don't know the exact day of our foundation so we are treating today as our 'official' birthday! 


With that in mind, we wish everyone a very HAPPY BIRTHDAY and a great St Andrew's Day!