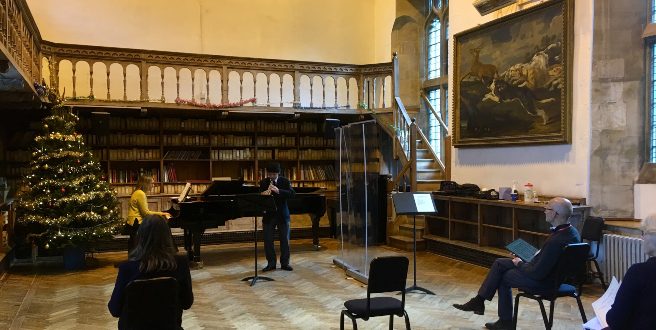 Oboe Masterclass with Alan Garner
Last Tuesday Wells oboe players were treated to a day of masterclasses and an ensemble workshop with Alan Garner. Alan is the Principal Cor Anglais player with Royal Opera House Orchestra and holds the unusual distinction of having held full-time posts in all three roles within the orchestral oboe section. He previously worked as Second Oboe of the BBC Scottish Symphony Orchestra and Principal Oboe with the Orchestra of Scottish Opera.


The oboe section of the Woodwind Department continues to thrive and grow under the watchful eye of outstanding visiting teacher Liz Fyfe. Liz has helped countless oboists to develop over the years, gaining places at top music conservatoires and then starting to build successful careers in the music industry.


We are very proud of our oboe alumni and we can see that with the current intake, the future is bright!