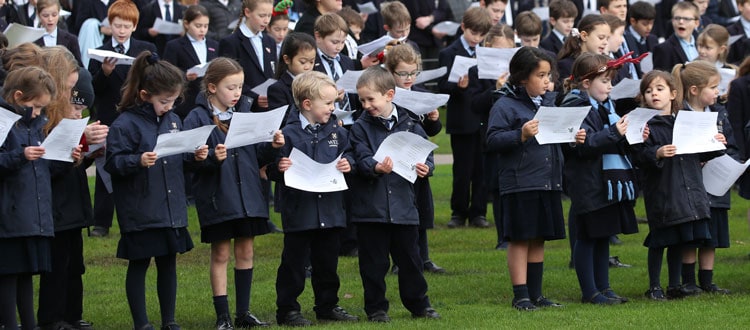 Wells Celebrates Christmas
During the final few days of term, Wells pupils enjoyed a number of celebratory Christmas events, suitably modified to allow for social distancing.
On Wednesday, pupils wore Christmas jumpers and enjoyed a festive lunch in the canteen, prepared by our award-winning catering team, and with the Head Master himself joining the serving crew!
On Thursday, for an extra treat, candyfloss was served outside Cedars House, which was particularly enjoyed by staff!
And on Friday – the final day of term – the whole School came together for the first time since March, for carol singing on the lawn. The ground staff carefully marked out lines on the grass so that each year group could stay socially distanced, and could safely sing carols and receive a Christmas blessing.
The event, and indeed the whole year – certainly the strangest one in living memory – ended with a heartfelt appreciation from the Head Master for all that pupils, parents and staff have achieved together, followed by a lusty rendition of "We Wish you a Merry Christmas", and three cheers for the School!