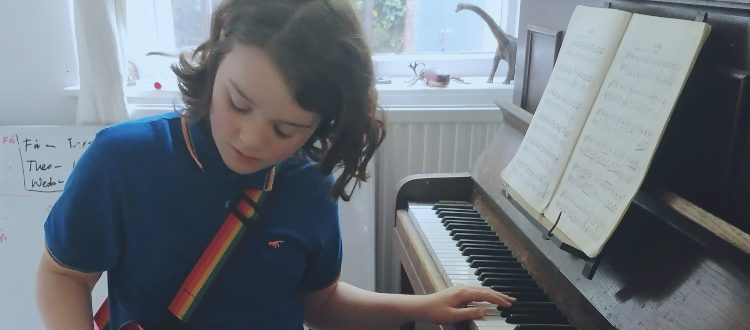 Woody Live on BBC Somerset
Year 8 pupil and enthusiastic composer, Woody Collins, recently created a lively and uplifting anthem Live Your Life! over lockdown, which was played live over the airwaves when he was interviewed by Claire Carter on her Breakfast Show on BBC Somerset Live on Monday morning.

Woody's interview covered a wide range of musical topics, including how he conceived the song as an antidote to Lockdown Blues, a previous composition, which they also played on air; his composition technique using piano chords on Garageband; and the development of a new song about how we're all just molecules in space!

Listen to Woody's latest composition, and spot many much-loved Wells locations in the vibrant accompanying video, filmed by family members, here: Live Your Life!