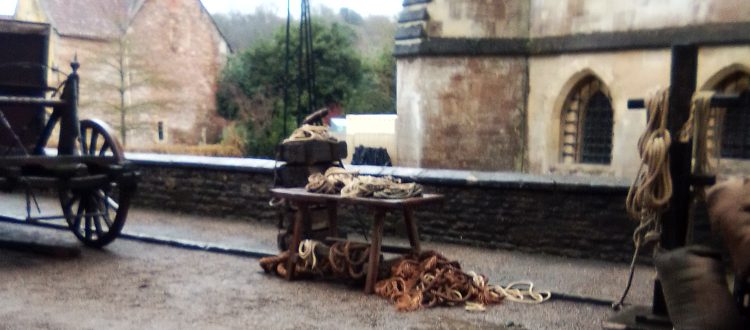 Film Set Experience for Year 8 Pupils
Lucky pupils in 8L had an exciting opportunity to visit the set of Becoming Elizabeth, the Tudor historical drama dealing with the years before Queen Elizabeth's coronation, which was being shot on Cathedral Green and Vicars' Close last week.

The visit was part of the class's study of King of Shadows by Susan Cooper, a novel in which a modern-day teenager wakes up in London in the 1590s and plays the part of Puck opposite Shakespeare's Oberon in a production of A Midsummer Night's Dream. The class will shortly be asked to imagine that they wake up in Elizabethan Wells and to write about their experience – so it was a wonderful coincidence that they were able to do a bit of time travelling to get their creative ideas flowing!

Many thanks to the Cathedral Events Manager, Mr. Minter, for showing the group around the set and sharing information about the filming process; as well as to English teacher Andrew O'Sullivan for arranging the opportunity.