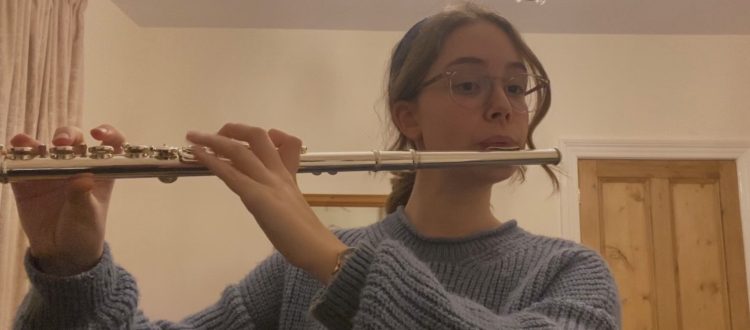 National Youth Orchestra Inspire Course
Congratulations to Year 11 flautist Emily Moores and to Lower Sixth violinist Rocket Brooks who have recently been selected to join the online National Youth Orchestra's Inspire outreach course, two of just 30 additional new young musicians selected for the Orchestra this year due to the impact of Covid-19.

Due to the lack of performances during 2020, the National Youth Orchestra did not conduct main auditions this year, but instead chose to re-enroll from last year's cohort. They did however invite video submissions for talented new musicians to join the NYO Inspire course. The panel were so impressed with the girls' submissions that they were invited, along with 30 other young musicians nationally, to join the main Orchestra.

Emily and Rocket join current Wells musicians, Lower Sixth trumpeter Luke Lane, French Horn player Imogen Moorsom, violist Isabelle Nettle and oboist Rebecca Pughe; and Upper Sixth violist Summer Brooks, double bassist Tom Mahoney and percussionist Stan Talman.

Three of last year's Upper Sixth, percussionist Alfie Creber, oboist Ella Leonard and trumpeter Eliza Talman are also part of this year's Orchestra and have been participating in their online courses.