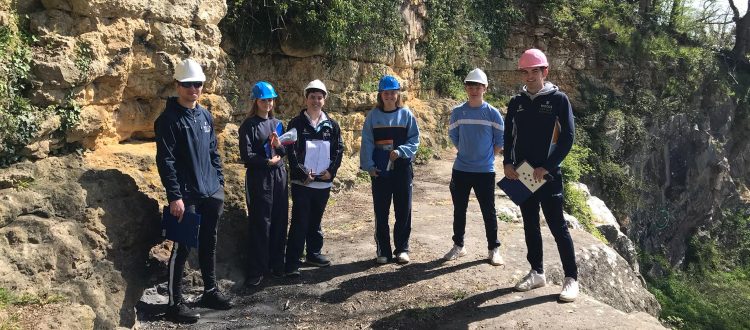 Upper Sixth Geologists Visit Vallis Vale
Upper Sixth Geologists visited the De la Beche site at Vallis Vale, a nationally important location to complete their A level fieldwork at the end of April.

They have now finalised fieldwork on the Mendips, Bristol Channel Coast, Hartland Quay and Dartmoor despite the restrictions of Covid. They were able to apply the work done in the classroom to new situations and had a valuable opportunity for revision of a number of key topics.