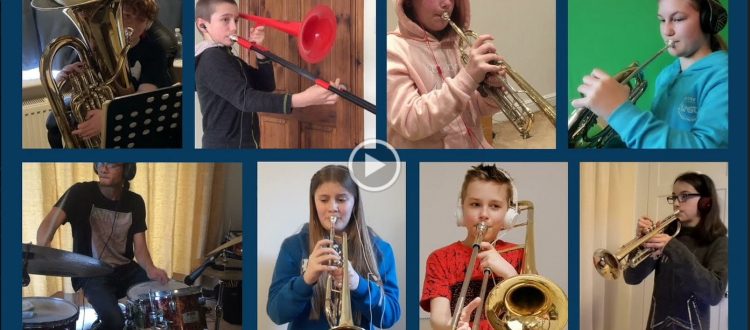 Young brass players from 65 Schools across the UK and Europe have taken part in Wells Cathedral School's free online project Salsa Brass Go!

The inclusive project focused around the brass piece 'Salsabasco', and musical participants were given access to online content, including 12 bespoke tutorial videos featuring Wells Brass department members, Emily White, Simon de Souza, Andy Cresci and Ross Brown. Backing tracks and 14 different parts for musicians ranging in ability from grade 1 to grade 8 were also available to download.

Videos were created and submitted by participants towards a final virtual performance, put together by the Wells music technical team.

The musicians met each other over Zoom in early June to celebrate the project, with special guest and B&S artist Philip Cobb, international soloist & Principal Trumpet of the BBC Symphony Orchestra.

Eight musicians played in the Masterclass with Philip, which included works by Enescu, Rachmaninoff, Gilbert Vinter, Bozza and Barat.

With thanks to Lyndon Chapman and B&S instruments for their support, and to Roger Argente for allowing us to use music from the Super Brass catalogue.

To see the video click here: Salsa Brass Go!