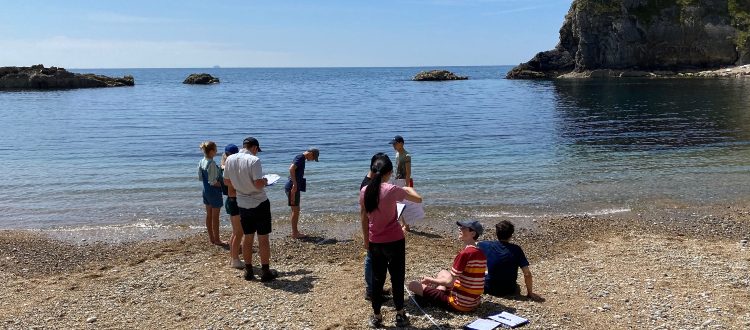 Geography trip to Lulworth Cove and Man O'War Bay
On Tuesday 35 pupils studying GCSE Geography, plus teachers Jeremy Boot, David Rowley and Rebecca Murdoch, headed for the Jurassic Coast for a field study day. Durdle Door beach itself was so crowded that the group decided to use Man o' War Bay instead to measure beach profiles and perform data sampling tasks. Afterwards the group headed for Lulworth Cove and Stair Hole where the evolution of this remarkable stretch of coastline was explained.


The group were fortunate to have a hot sunny day, though this meant they had to dodge the crowds in a way that is never necessary in September when we usually take the trip. The pupils were outstandingly well focused and no doubt enjoyed one of their first trips after many months of restrictions!