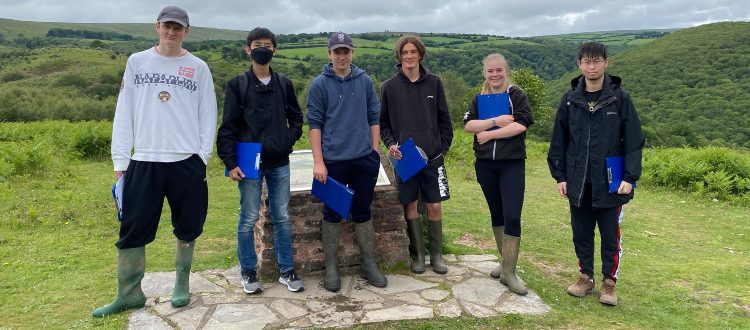 Lower Sixth Geography Trip to Exmoor
Last Thursday Lower Sixth geographers, along with teachers Jeremy Boot and Rebecca Murdoch, conducted a river study to analyse downstream changes in channel characteristics of the River Horner on Exmoor.


Pupils used equipment including a theodolite to measure gradient and hydroprops to measure velocity. The river itself is short and heavily monitored due to potential flood risk to two villages in its lower course. It was a great opportunity for pupils to conduct field work in a beautiful part of the National Park.