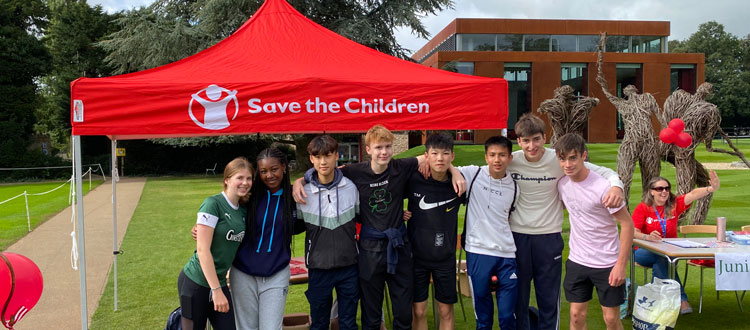 Save the Children Walk 2021
On Sunday, over 300 walkers from our School community covered either five or ten miles over the Mendip Hills as part of our annual Save the Children Walk.
In addition to raising money for Save the Children, the participants experienced glorious views from the top of Bristol Hill and Ebbor Gorge in the sunshine. The Junior School walkers particularly enjoyed our new stamp collecting adventure challenge en route!
We are accepting donations until Friday 5th November:
www.justgiving.com/fundraising/wellscathedralschool2021
All money raised goes directly to Save the Children who are working all over the world to support children caught in indescribably tough situations – specifically those in Afghanistan, Haiti, Yemen and Syria, to name a few. Please see the
Save the Children website
for more information about the cause and help if you are able.
Thank you to everyone who took part and supported the event – we had a great day, and we all enjoyed being part of a community event again!