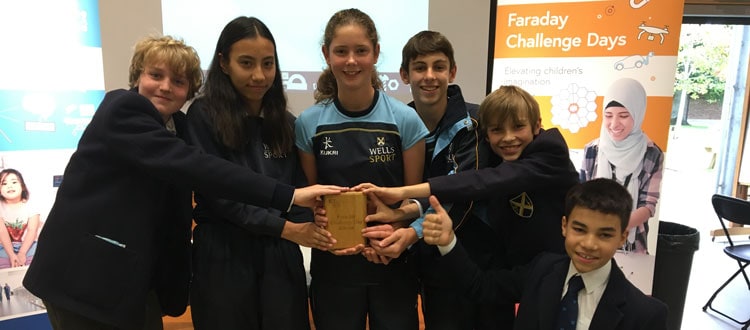 Faraday Engineering Challenge Win
Our Year 8 pupils took part in the Faraday Engineering Challenge, a national, real-world challenge run by the Institute of Engineering. The pupils had to engineer a prototype that would improve the stay for patients at Alder Hey Children's Hospital. Both of our team's designs were centred around the delivery of food to patients using a motorised track system on the ceiling. One of our teams won with a score that places them on the leaderboard. We will watch with anticipation to see if they can remain in the top 5 and get the chance to go to the final later this year!

Well done to Maria, Leo, Alex, Charles, Archie and Bill for their winning design and to George, Tom, Lucille, Willem, Emily and Isabelle for their amazing efforts.