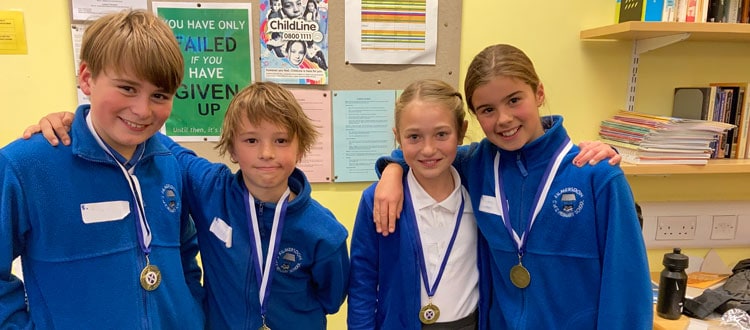 Primary Schools Maths Festival
On Wednesday 3rd November we welcomed 11 teams of Year 6 pupils to Wells Cathedral School for a day packed full of mathematical activities. Pupils produced posters on the topic of 'Symmetry' and then took part in a fast paced relay race and puzzle rounds. All pupils threw themselves into the activities and enjoyed the challenge of varied mathematical tasks.

At the end of the day, the team from Kilmersdon Church of England VA Primary School was crowned first place winners.

The day was a great success and it was fantastic to be able to host the event again after two years' absence. Congratulations to all teams and we hope to see you again next year!