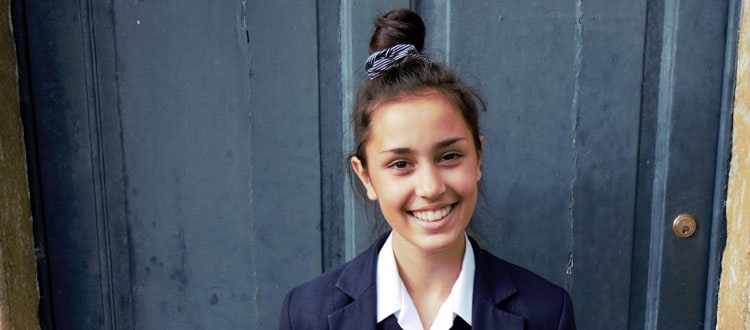 Mila is Runner up in Young Chorister of the Year
We're thrilled that Wells Cathedral School pupil Mila Tsoneva (Year 10) has finished second in the hugely prestigious BBC Young Chorister of the Year competition.
For the second year running, Songs of Praise and Radio 2 joined together to celebrate the contribution made by young people to choirs and music groups across the UK and find the BBC Young Chorister of the Year 2021.
In an immensely high quality competition, Mila was awarded second place by the distinguished panel of judges.
A former chorister at Manchester Cathedral, Mila joined Wells in Year 9 as a specialist singer on Wells' celebrated vocal programme. She studies with Andrew Kidd, and sings in both Choralia and the Chapel Choir.
Christopher Finch, Coordinator of Vocal Studies, says:
"We are all extremely proud of Mila's fantastic achievement! She has a voice of real beauty and absolutely loves to sing. We are thrilled that such a large TV audience has been able to enjoy her wonderful performances."

You can watch the final on BBC iPlayer at https://www.bbc.co.uk/iplayer/episode/m00129kw/songs-of-praise-young-chorister-of-the-year-final