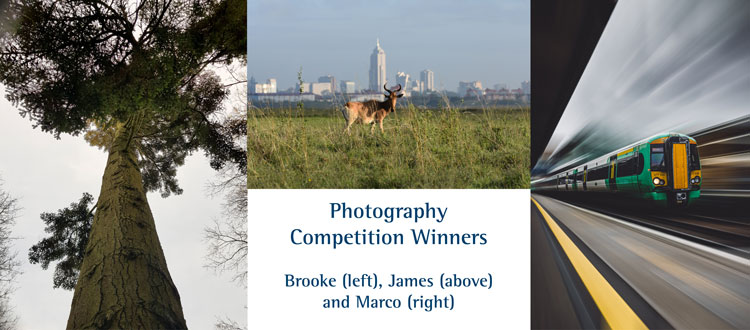 Christmas Photography Competition Winners
Congratulations to Brooke Rackstraw (Year 9), James Durham (Year 11) and Marco Yu (Upper Sixth) who are the winners for their respective age category in our Christmas Photography Competition, which was judged by our Creative Captains. Our Senior School pupils were invited to respond to Antony Gormly's "Doubt" through the medium of Photography over the Christmas holiday. Pupils were encouraged to consider the concepts of "distinct "and "standing out" in their own individual way. Please see below for the descriptions of what made them stand out.

Brooke: The idea that different perspectives alter the way we view our surroundings and doubt previous beliefs, was strongly conveyed through the impressive worm's eye viewpoint.

James: The depiction of the hartebeest in front of the contrasting urban landscape is visually striking and creates an element of surprise and uncertainty for the viewer. The composition and depth of field is particularly strong.

Marco: This image responds to Gormley's intention for doubt to be seen as a driving force. The use of perspective in combination with sharp and blurred areas which utilise negative space, draw the eye to the isolated train moving into the unknown.