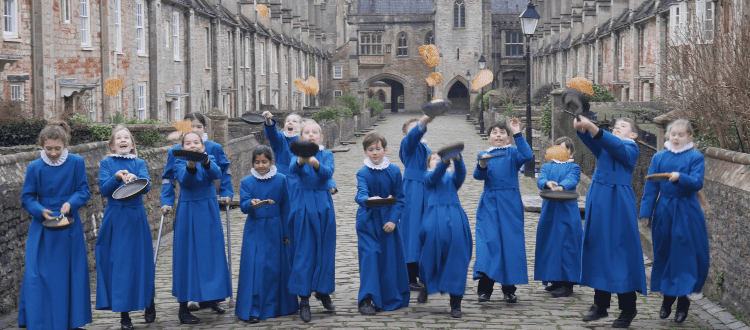 Shrove Tuesday Chorister Race
The Wells Cathedral Choristers celebrated a longstanding tradition this week – the Shrove Tuesday pancake race.

With frying pans in hand, pupils raced in groups along Vicars Row to test their fastest flipping skills. This was followed by a winner's race to crown the quickest Chorister before gathering for a group photo. A joyous occasion for everyone, lots of fun and laughter was shared as this grand tradition was revived for another year.

Well done to all of our Choristers on their exciting races and excellent flipping skills!