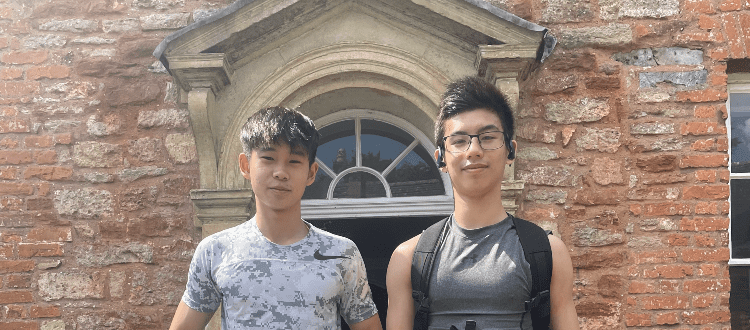 Josh and Justin Run To McDonald's (And Raise Over £1400!)
Sixth Formers Josh Chong (Upper Sixth) and Justin Chan (Lower Sixth) ran 33km from Wells to the McDonald's in Street and back again to raise money for the humanitarian organisation
Action Against Hunger
.
The duo learned to map read as part of their effort, with Josh explaining that the idea originally formed as a joke to run so far to reach the Golden Arches which, after a bit of research, became a golden opportunity to fundraise. The UN reported that up to 811 million people, around a tenth of the world's population, were undernourished in 2020 and every day more than 25,000 people, including 10,000 children, die from hunger and related causes. The United Nations has a '
Zero Hunger
' Sustainable Development goal but the world is not on track to achieve this by 2030, with recent trends pointing towards over 840 million people being affected by hunger by the end of the current decade.
We are so impressed with Josh and Justin's research and actions to support such a valuable cause. If you would like to donate to their fundraiser, you can do so
here
.