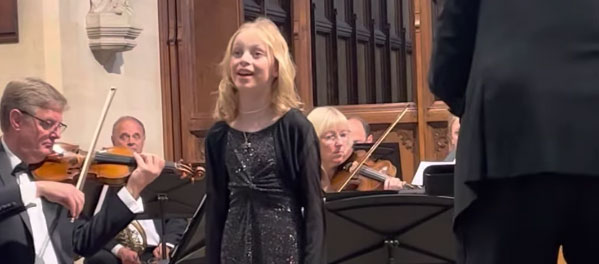 Belinda Sings With The Orchestra Of St John's
Belinda (Year 6) had a wonderful experience singing with the Orchestra of St John's over half Term.

The concert was called Opera Gala Rising Stars of the Future and the other soloists were singers who had recently left music college and were embarking on their careers, making it a very special opportunity for Belinda! She sang Amarilli Mia Bella by Caccini and then a beautiful arrangement of The Oak and The Ash which was arranged for her.

Well done, Belinda!