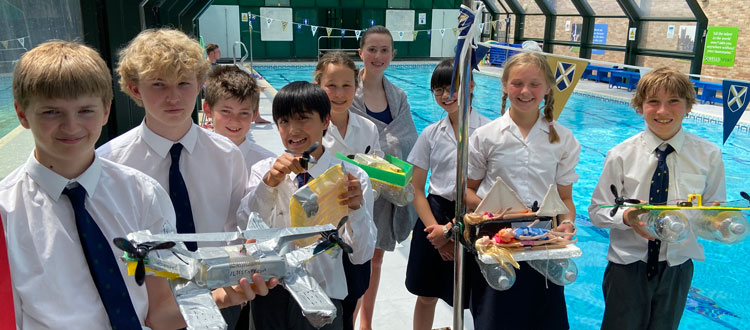 Science Club Airboat Race
For the last two Terms in Science Club, pupils have been researching, engineering and constructing motor-powered airboats.

With great excitement, they raced them in the School's swimming pool to see which design was the most effective on water. All of the boats moved through the water and two even went in a straight line! The winning design from Mike Gillbanks (Year 9) and Alfie Carey (Year 9) was particularly impressive; it sailed the complete 25m with ease.

Huge congratulations to all of the pupils for their sterling effort on this really fun and exciting project.