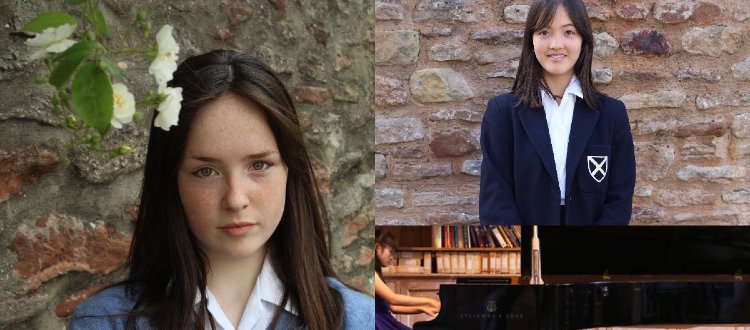 School Celebrates Piano Successes
Congratulations are in order as we celebrate several recent piano pupil successes.
Bridget Yee (Upper Sixth) has won first prize and Best Overall Competitor prize at the Beecham International Piano Competition, an online competition for outstanding young pianists. You can watch Bridget's recital here: https://bit.ly/3n0kE47 

Bibi Redford (Year 11) has won first prize in the intermediate class of the 2022 International Salzburg Grand Prize Virtuoso Competition. Bibi has consequently been invited to perform at the Solitär, Mozarteum in Salzburg, Austria on Sunday, July 10.
Lucille Raynal (Year 8) was the youngest pianist to be selected, from a wide international field, to take part in the European Foundation for Support of Culture and played in masterclasses in Salzburg in April. Lucille has also recently won second prize in the Taunton Young Musician Competition.

Well done Bridget, Bibi and Lucille!