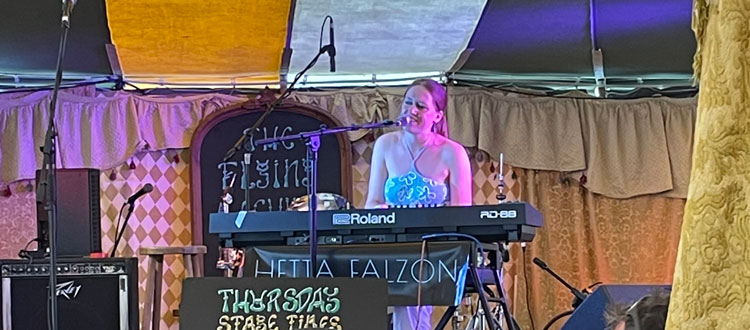 Hetta's Glastonbury Performances
Congratulations to Hetta Falzon (Upper Sixth) on her successful performances on the Avalon Cafe Stage in Avalon Field at Glastonbury Festival!

Hetta secured her place at the world-renowned festival after winning the Pilton Stage Competition, competing against an astonishing 600 artists. Both of her Glasto sets were an absolute triumph, with Mr Leaker, 

Coordinator of Jazz & Popular Music Studies,

saying, "I am absolutely delighted for Hetta. To perform at one of the world's best known music festivals to such a large audience is a dream come true for her. We will miss her hugely and hope that she will come back to visit and inspire the next generation of songwriters!"

Well done, Hetta!