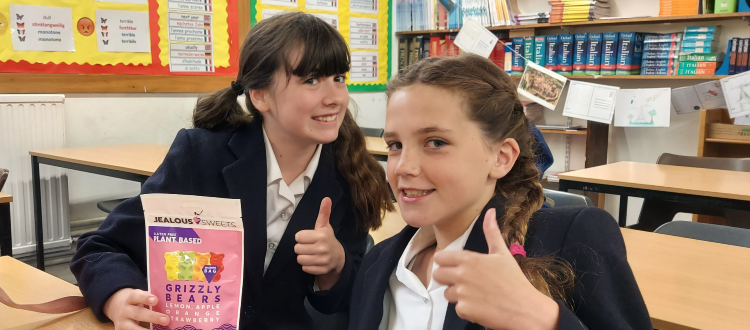 German Language Day Scavenger Hunt
Congratulations to Grace Lancaster and Alice Beattie (Year 7) who were the winners of the German Language Day scavenger hunt.

Pupils were asked to find 13 pictures displayed in different parts of the School, each one with a word that only exists in German. Every word had a letter highlighted in pink; pupils had to write down all of the letters in order to spell out a German word and complete the scavenger hunt. The answer was of course Mrs Alabiso's favourite word in German: "Schmetterling", the word for "Butterfly"!

Well done Grace and Alice.