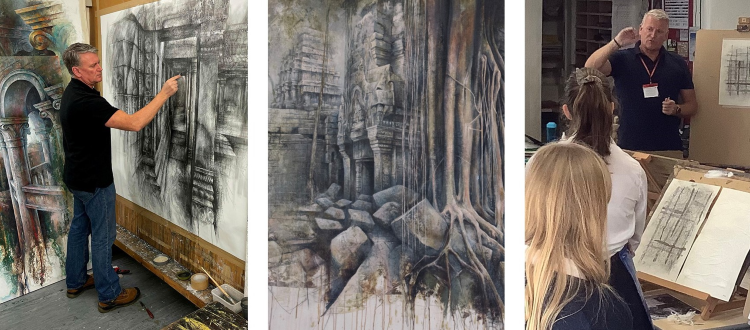 Ian Murphy – Experimental Drawing Workshop with Year 10
Year 10 GCSE Fine Art pupils had the fantastic opportunity to work alongside contemporary artist Ian Murphy and take some brave creative risks, whilst practically exploring a range of his techniques and processes.

Ian, who has become somewhat of a regular visitor to the School, helped provide a perfect start to the GCSE Fine Art course by actively encouraging pupils to work outside of their comfort zones throughout his experimental drawing workshop and to adopt an open minded approach whilst developing new skills and understanding. Pupils also had an invaluable opportunity to look through his sketchbooks and view his large scale work, first hand.