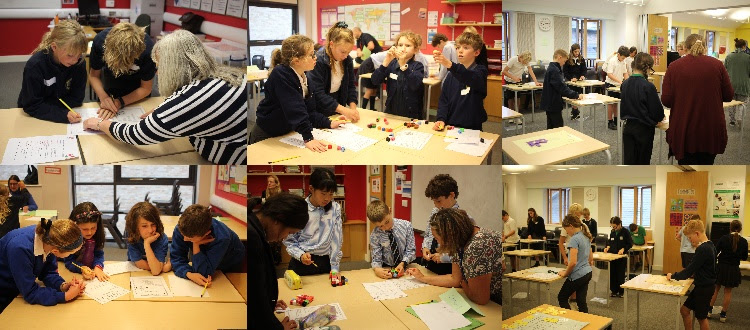 We welcomed teams from nine local primary schools to compete in our annual Maths Festival.

The day began with a poster competition with the theme of '2D shapes & 3D solids' and some very creative modelling took place. Teams were then involved in a relay race, problem solving stations and pairs challenge work. A great deal of mathematical fun was had by all and after a very hard fought contest Wrington C of E Primary School came out on top. Pupils enjoyed the best school lunch they had ever seen and all their efforts were rewarded with a tube of Smarties for the way home.

Many thanks to the Maths department for organising the day which was so enjoyed by all.