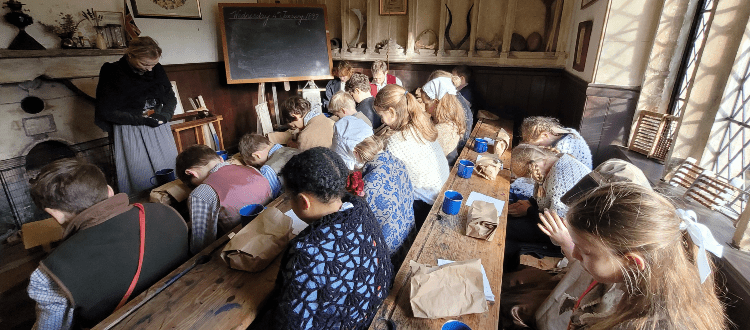 Year 6's Sevington Victorian School Trip
As part of their History topic on the Victorians, Year 6 pupils enjoyed an exciting start to the Epiphany Term by visiting
Sevington Victorian School
in Wiltshire to experience life as a Victorian schoolchild.
Sevington School was founded in 1849 and Miss Squire, the schoolmistress, taught there for more than 50 years. The schoolroom was left untouched upon Miss Squire's retirement which made for a wonderful experience for our Year 6 pupils and, just like a child in the late 19th Century, boys and girls were separated on arrival at school, both for lessons and at playtime. The boys made candles whilst the girls learnt how to make lavender bags to ward off moths. The discipline of the Victorian classroom was in evidence and you could have heard a pin drop as the boys, and then the girls, practised their copywriting, using ink, quills and blotting paper. The trip really did bring history to life and it was a fascinating day for both pupils and staff.
Year 6 were wonderful ambassadors for the School and thankfully no 'articles of correction' were required on our visit!