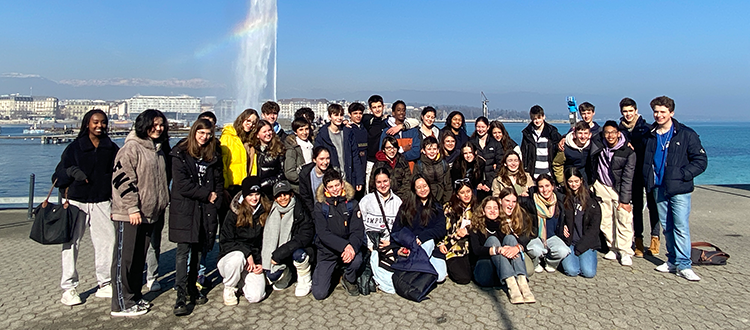 22 pupils from Years 9-11 travelled to Geneva over half term to stay with pupils from the Florimont Institute.

As well as attending lessons, they visited the Red Cross and Olympic museums, had a guided tour of the United Nations Headquarters, made their own chocolate and took part in a treasure hunt in the old town. They spent their weekend being entertained by their host families with activities such as skiing, bowling, laser quest and Swiss cheese fondue tasting!

Our pupils were excellent ambassadors for the School and we now prepare to receive the Swiss pupils on 17th-24th March.