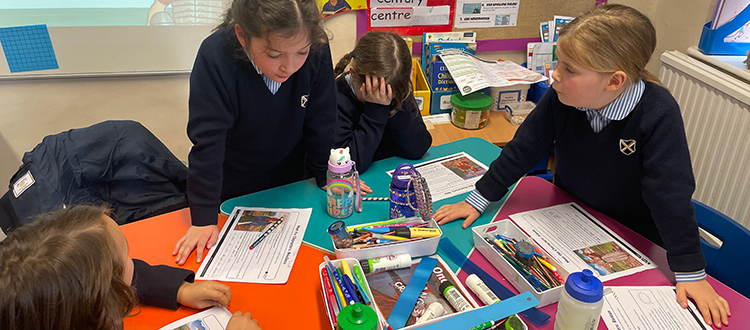 You certainly wouldn't want to mess with Year 3 if they ever decided to revolt!

Emotions have been running high in St Andrew's House as the children have embarked on their mini history and creative writing linked unit, 'Celts vs The Romans'.

The children learned about Julius Caesar's failed attempts to invade Britain and then Emperor Claudius' rocky road to victory in AD43, but the battle that really stoked the fires in Year 3 was Boudicca's Rebellion in AD60 and 61. How dare Nero go back on his word to King Prasutagus! How dare the Romans barge in and demand the Celts pay taxes! The children were outraged!

Year 3 loved exploring the build up to the rebellion through role playing different Celtic and Roman characters who were affected by the uprising – we had some particularly ferocious Queen Boudiccas and very snooty General Paulinus', as well as Celtic farmers who swapped ploughs for swords and young Roman soldiers who weren't looking forward to facing the terrifying Celtic 'barbarians'.

Will Year 3 begin to change their minds about the Romans once they go on to learn about what they brought to Britain?