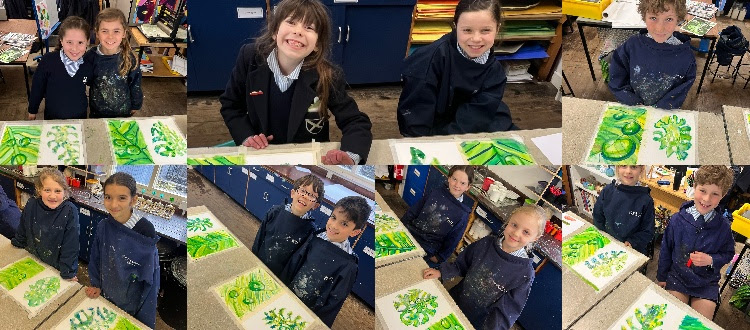 Pupils in Year 4 worked with artist Mary-Ann Wills to create beautiful watercolour paintings linked to their topic lessons about rainforests.

The children learned new watercolour techniques in order to paint two images based on leaves found in the rainforest.

As you can see, they worked incredibly hard and were inspired to paint some very striking pictures!