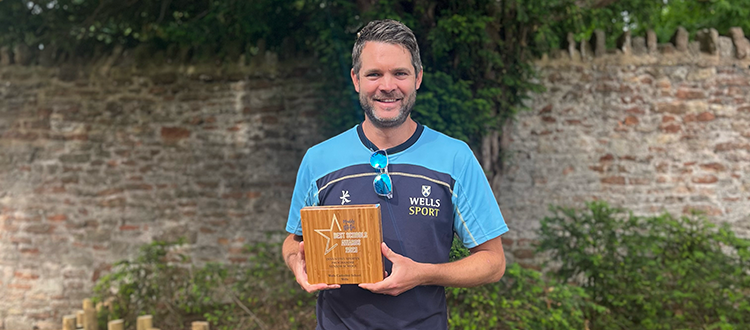 We are thrilled to announce that in this year's Muddy Stilettos School Awards we are winners in the category of "Most Inventive Sports Programme (Senior School)."
This award recognises both our innovative 3-tier Scholarship programme and also the supportive and positive atmosphere that surrounds sport here at Wells. To find out more about our Senior School to Sport and to watch our brand new film, visit
https://wells.cathedral.school/senior-school-sport/
We were also finalists in the "Special Sixth Form" category, in recognition of our exceptional pupil leadership programme.
Alastair Tighe, Head Master, commented:
"
I'm so delighted that our wonderful sporting provision has been recognised by this award. My congratulations to the very many members of staff who have contributed to this! I am also so pleased that our Sixth Form – which is indeed very special indeed – was recognised too.I'm immensely proud of the fact that in various awards ceremonies in recent years we have been recognised for so many different areas of the school: Performing Arts, Sport, Pre-Prep and Sixth Form as well as Whole School. I can't think of many schools that would be able to celebrate such strength in so many different areas! Of course this backs up everything that was said in the recent inspection report about our strength across the board, and is a wonderful tribute to our staff and pupils.
"