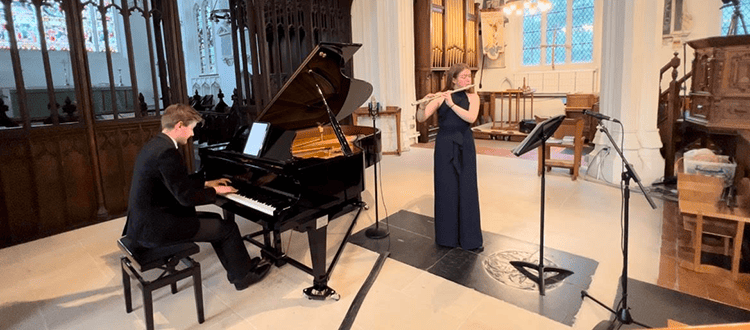 Annie fundraises for Marie Curie
Annie Banks (Lower Sixth) presented a full recital at St Michael's Church in Bishop's Stortford to raise funds and awareness for Marie Curie. Annie planned and executed a stunning performance in memory of her auntie who was cared for by the charity. Annie was wonderfully supported by Mr Lauener, and her JustGiving page has raised over £1200!
Mr Leaker, Co-ordinator of Woodwind Studies, commented, "
I am so impressed with Annie – she planned and presented what was a professional recital for a very worthy cause
."
Well done, Annie!
To donate,
click here
.