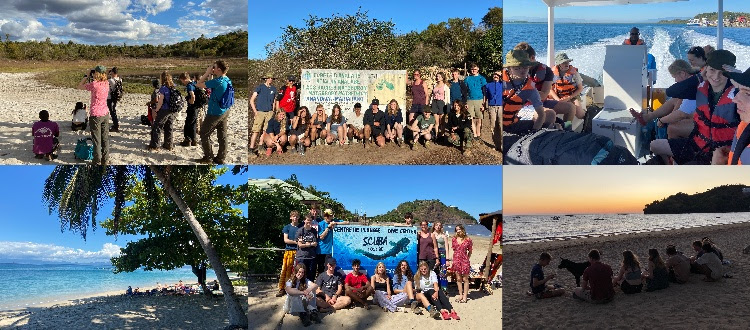 Biodiversity research expedition to Madagascar
A remarkable biodiversity research expedition to Madagascar was undertaken by twelve pupils from Year 11 and the Sixth Form over the summer holidays, accompanied by Dr Mitchell and Mr Barnard, in collaboration with
Operation Wallacea
.
The two-week expedition was a unique opportunity to study and contribute to conservation efforts on this extraordinary island.
The expedition's itinerary included a week dedicated to conducting biodiversity surveys in the dry Northern forests, focusing on lemurs, birds, butterflies, spiders, reptiles and amphibians.
The second week was spent on the island of Nosy Be, where pupils engaged in scuba diving or snorkelling to explore the stunning coral reefs and marine life. Highlights of this underwater adventure included swimming with turtles and encountering tropical fish such as lionfish, rays and parrotfish.
In addition to scientific research, the expedition fostered cultural exchange by allowing participants to spend time with the local community.
Activities included a friendly football match against the locals and an evening of dancing around a bonfire. This experience provided valuable insights into the culture of Madagascar and underscored the importance of collaboration with local communities in preserving biodiversity.
Overall, this expedition was a once-in-a-lifetime journey that offered a deeper understanding of Madagascar's unique ecosystems, its people, and the critical work required to safeguard its biodiversity.