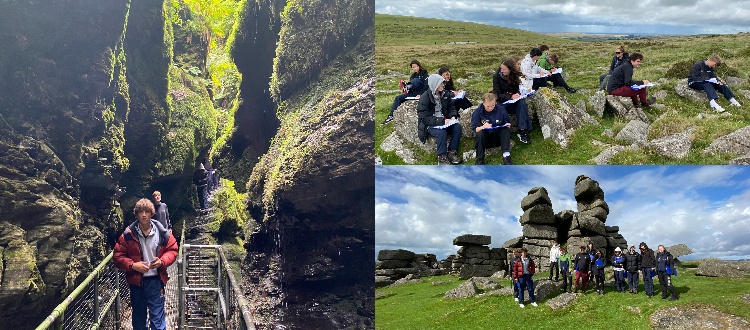 Geography trip to Dartmoor
On Thursday 21st September pupils from the Lower Sixth spent the day at Dartmoor National Park, Devon.

The trip included a visit to Hay Tor, a comparison of weathering on Cox Tor and Great Staple Tor, and a visit to the spectacular Lydford Gorge. The group managed to dodge the showers which punctuated the day until they reached their final location, the White Lady waterfall at Lydford, but the day was a great success.

Our thanks to Mr Boot and Mrs Murdoch for accompanying the group.