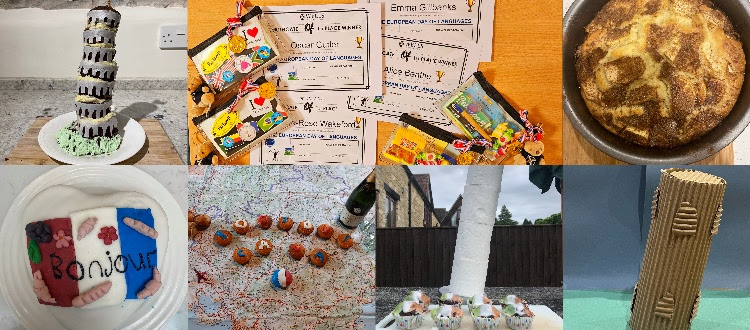 European Day of Languages competition
Mrs Alabiso has announced the winners of the European Day of Languages competition.

Alice Beattie and Amelie-Rose Wakeford (Year 8) won the Baking Category for their vanilla victoria sponge marbled cake and their explanation of the concept.

The Singing Category was won by Emma Gillbanks (Year 9) and Oscar Cutler (Year 10). Emma performed Ständchen by Franz Schubert, and Oscar sang three pieces in French, German and Italian (J'avais rêvé, Die Lotosblume and O Cessate di piagarmi); the judges were so impressed that they decided to assign first place to both of them!

Well done to all of the participants, who have been rewarded with a certificate and a small edible prize.