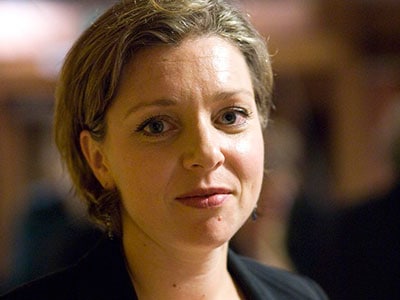 Project Description
Josephine Knight, Cellist
Josephine represents the epitome of the Wells musical ideal, a splendid role model for all of our musicians past and present. She was a pupil at the school between 1979-1987, studying 'cello as a Specialist Musician with Margaret Moncrieff. Her contemporaries included Philip Dukes, our former Head of Strings. Both Josephine and Philip started music making together when, Josephine was in the Junior School, in what was then a fairly modest scheme. It rapidly expanded under the leadership of Meredith Davies and Bill Whittle, as Jo and Phil passed up the school, into the Symphonic model we have today. As at present, the programme was intense, exciting and prestigious. Even as a student at school Josephine performed, as a soloist at some of the most acclaimed venues in the UK and abroad, including concerts at London's South Bank. Some of these were conducted by her father, Mark Knight, who for fifteen years worked at Wells Cathedral School, coaching Chamber Music and conducting. Indeed, Josephine's mother, Patricia Knight, or, as we know her, Trish Noall, was a founder member of our string department and is an esteemed colleague working with us today. While at Wells, Josephine laid the brilliant foundations of a professional musical career, excelling in three spheres as a soloist, orchestral principle and chamber musician, while taking advantage of the wider opportunities, outside music, that Wells offered. At the same time she forged friendships and collaborations which have lasted until the present day. Long may they continue.
Post-school, Josephine's studies took her to world renowned institutions, including the Royal Academy of Music, where she is now a professor of 'cello and Honorary Associate. Substantial awards, won through competition, enabled her to study in the USA firstly at Yale University and then, in New York at the Julliard School. Her studies were distinguished with many awards. At the Royal Academy of Music she won all of the major 'cello prizes under the tutorage of David Strange, who is also our artistic advisor here at Wells.
Since then she has led an enviable career, quickly establishing herself on the international stage, at the highest levels, as one of Britain's leading 'cellists. As a concerto soloist she has appeared with most of the major orchestras in Britain and Europe, working with an array of distinguished conductors. She made her BBC Proms debut in 2005 when she gave the world premiere of a double concerto for Viola and 'Cello by Huw Watkins, the Viola soloist and fellow commissioner of the piece was Philip Dukes.
In Chamber Music, she works with the world's finest including Daniel Hope, Maxim Vengorov and numerous others. She is a member of the Pizarro Trio, a piano trio of international repute with Artur Pizarro and Raphael Oleg. In addition she is a guest principle with many of the country's leading orchestras. Hand in hand with this is a growing discography. Josephine has recorded with EMI Classics, Deutsche Gramaphone, Blackbox/ASV and Carlton Classics. Her recording of John Taverner's 'The Protecting Veil' reached the Top Ten in the Classical Music Charts, winning not only a wider audience for her work, but plenty of public and critical acclaim.