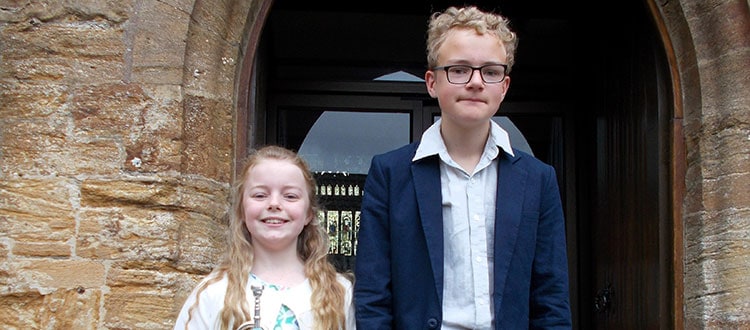 Talented Trumpet Playing Brother and Sister Help Herald Queen's 90th Birthday Celebrations
Up and down Britain people have been celebrating the Queen's 90th Birthday, and two Trumpeters from Wells helped play their part near their home in Somerset. Brother and sister Trumpet Specialists Alex (year 9) and Hetty (year 5) played at the main celebratory service at the Minster Church in Ilminster.
Hetty playing the congregation in with Elgar's Idylle, both playing with the church's organ and choir during the service, and then Alex playing the congregation out to Clarke's Prince of Denmark's March. The culmination of the celebration was their duet playing during the National Anthem. Following their performances today both have been invited to return.