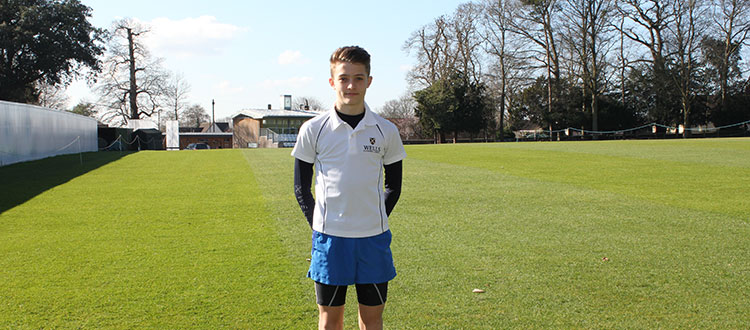 South West Qualification for Matt!
Congratulations to Year 9 tri-athlete Matt, who came second in the south west Inter-regional competition qualifying race at Dorney Lake, Eton last weekend, in the under 13/under 14 boys section, automatically qualifying for the Triathlon England South West (TESW) regional team.
Only the top three athletes in an extremely competitive field, comprising athletes from across the whole of the South, including the Channel Islands, were selected for this elite team.
The British Triathlon Inter Regional Championships (IRCs) brings together the most promising young tri-athletes from around Great Britain; with each region sending a team of 12 tri-athletes in two categories to represent them.
The competition is split between two competitions, with athletes competing in their respective age categories for individual honours, whilst each athlete's position scores their region points which count to the overall title of British Triathlon Inter-Regional Champions.
The IRCs are held each year near to the end of the season with the eleven British Regions including Wales and Scotland competing. Races are open water with draft legal cycling over standard distances. This is an opportunity to compete at the highest level for the Tri-Star 2 and 3 categories.
Matt will join this elite group of athletes at the 2016 Inter Regional Championships over the weekend of 3rd-4th September at Strathclyde Country Park, the iconic triathlon location after the success of Glasgow 2014.