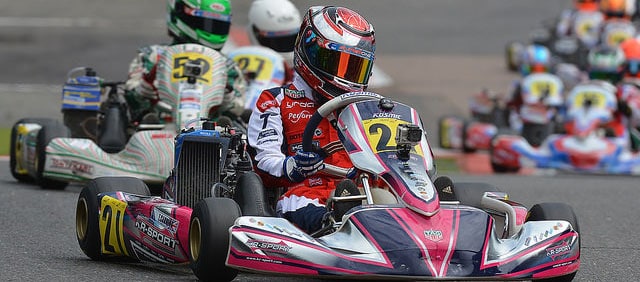 Year 10 student Tom has had a busy summer, completing the European Karting Championships, achieving third place in the British National Karting League, and preparing for the final race of the season in the British Super One Karting Championships, which will take place in Newark at the end of September.
Super One has been the nursery of many top line professional motor racing drivers, including David Coulthard, Jenson Button and Lewis Hamilton, as well as team personnel at the highest level. Super One is the official British and ABkC National Championship and awards the seeded Numbers for the classes.
Tom has also been given the opportunity to attend a scholarship day with British car manufacturer Ginetta at the end of October to test drive the cars and apply for sponsorship from the brand.