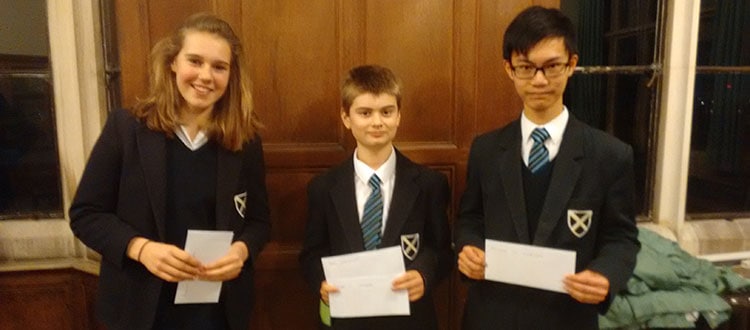 English Speaking Union Public Speaking
On Thursday a public team consisting of Year 11 student Angus, Year 10 student Frances and Year 9 student Benjamin took to the stage to impress the judges in the annual Taunton and District Final of the ESU public speaking competition.
Angus spoke with passion and expertise on the subject, 'Are referendums a pure form of democracy?' and answered many challenging questions with agility and confidence. Ben chaired the presentation superbly and was awarded the coveted 'best chair of the competition' award. Frances acquitted herself very well too in what was her first experience of competitive public speaking. The team were judged runners-up overall, pipped by Taunton School and were awarded generous book tokens for their efforts.