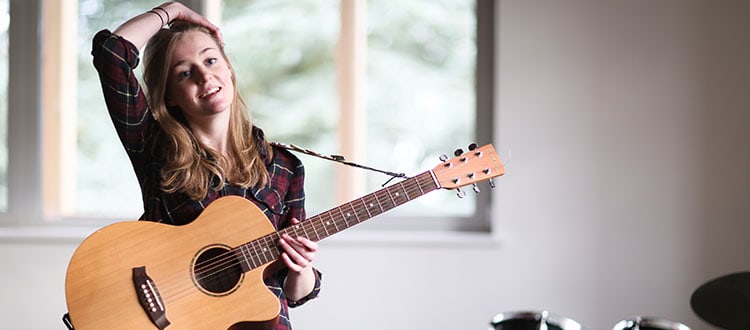 Marianne Makes Debut Performance
Singer songwriter Marianne in Year 13 made her performance debut in Cedars Hall in front of 230 people as she performed a set of original material. For 45 minutes Marianne entertained an appreciative audience with a set list of own songs penned over the last year. Marianne is currently a specialist musician, with violin as her first study, but has decided to take a very different career path in her plans for life after Wells. Marianne writes all her own music and lyrics, and accompanies herself on piano and guitar.
This recent performance is in preparation for her up and coming auditions at Paul McCartney's LIPA and also auditions at BIMM and ACM. Marianne will go into the studio later this term to record her first EP.