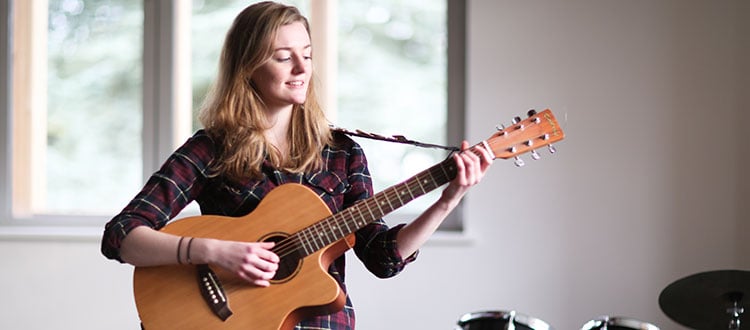 Marianne Makes It Two Top Offers to Study Songwriting post WCS
Marianne Sutton, Year 13 has added another success to her recent offer from ACM to study songwriting and performance. Marianne has also recently been offered a place at the prestigious LIPA (Liverpool Institute for Performing Arts) also to study songwriting and performance. LIPA was co-founded by Sir Paul McCartney and Mark Featherstone-Witty RNOM OBE. It is considered one of the UK's leading universities for performing arts.
Marianne has also been hard at work in the studio recording a new song specially written for this years speech day. Marianne and other Year 13 students have also been shooting a video to accompany the song which will be shown on speech day. The song is entitled Shoulder to Shoulder.