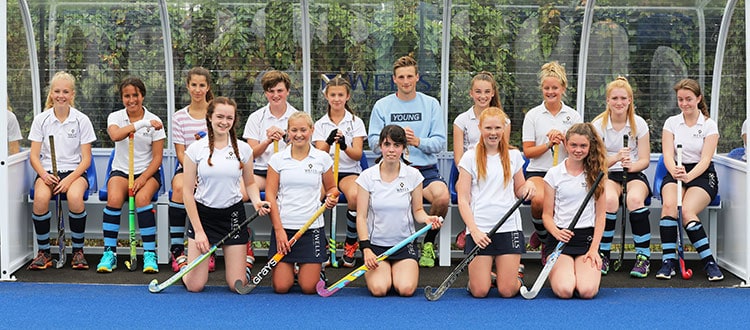 Hockey astro open for business
At the start of the new school year, Wells hockey players christened the newly installed hockey astro turf pitch at Mundy's Meadow with a lively pre-season training session led by England and Great Britain hockey international Tom Carson. A hardworking striker with an eye for a goal, Tom has a total of 75 caps and has scored 20 international goals for his countries, including the one that saw England through to a bronze medal at the Hero Hockey World League Final in 2014. Wells hockey is enjoying an impressive renaissance under the guidance of head of hockey, James Mayes, with a record 26 girl and boy hockey players chosen to represent Somerset in the Junior Academy Centres over the last season, and four selected for the prestigious West Performance Centre, the final stage of selection before the elite Futures Cup squads. James said, "Hockey at Wells is going from strength to strength and we are delighted with the results and county selections from last year. Our new state of the art astro pitch is going to provide the teams with a much improved playing surface for training and for matches and we look forward to welcoming teams from across the region to play here." The Wells girls' teams have already enjoyed a successful start to the new season with wins over St Mary's Shaftesbury and KES Bath on the new astro last weekend.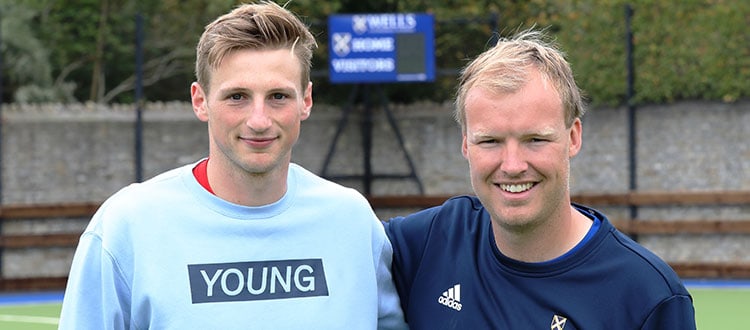 ———— The photos show head of hockey James Mayes, with England and GB hockey player Tom Carson in front of the new hockey scoreboard, as well as a shot of Tom with some of the girls' attending the pre-season training session at the start of the month.